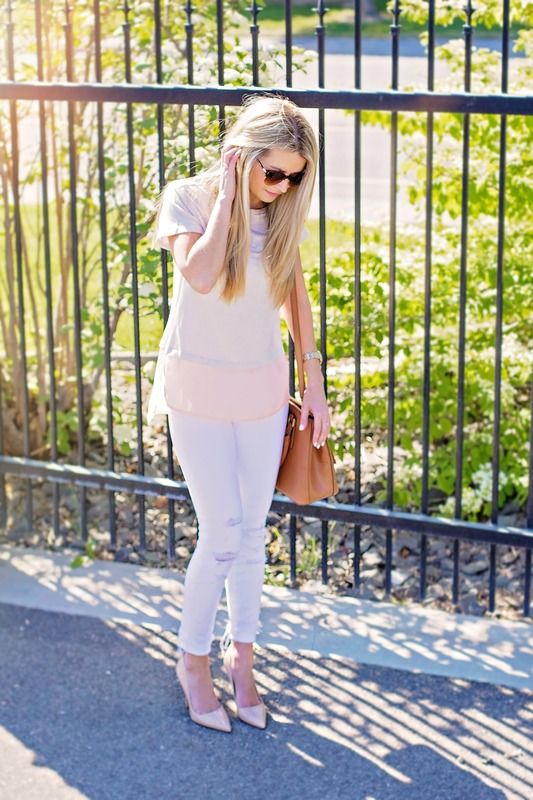 if you are a regular reader of Blushing Basics you will know that my favorite color palette is blush. i suppose it was fortuitous that when i named my blog 6 years ago i would include the word blush as a sort of tongue in cheek reference to how to apply makeup. now i love the title because it embraces all of my favorite things! just looking at this blog will give you a clue to that color palette i favorite which includes of course, blush, as well as grey. grey is one of my favorite go-tos because it is so versatile and works well as a neutral. blush and grey just happen to go together like peanut butter and jelly.
i know it may seem frivolous to some but i am a matchy-matchy kind of girl and i like my handbags to coordinate with my shoes which work well with my jewelry that compliments my phone. yes, my phone. i have several phone cases that i swap out to coordinate with the season as well as with what i am wearing. some cases work better for casual attire and some work better for formal. am i excited that DROID has introduced the new Turbo Gray? you better believe it.
DROID Turbo by Motorolla in Gray Ballistic Nylon offers your choice of metallic orange, violet and blue accent colors. it is built from unique woven fabrics to set your phone apart from others while the accent colors give it a distinctive look. this ballistic nylon was originally developed for military use and provides your phone with a scratch-resistant, water-repellant versatility. cases can be stored because the DROID Turbo by Motorolla includes Kevlar. yes, you read that right, Kevlar.
not only is the design pretty swag but you also have impressive functionality. the DROID Turbo by Motorolla has a batter that can go two days without recharging and has the largest battery of any smartphone. it has the sharpest display, the most powerful processor and excellent performance.
if you are interested in checking out more information on the DROID Turbo by Motorolla you can visit their purchase page here.
i hope this gets you on your way to color coordinated accessorizing with your most used accessory, your phone!
xo,
kristie
Get your DROID Turbo by Motorola in Gray Ballistic Nylon with your choice of metallic orange, violet and blue accent colors at
Verizon.com
.
Motorola sponsored this blog post. The opinions and text are all mine.