one of my favorite things about the Holiday Season are the comforts of traditions. something about doing the same thing year after year evokes memories of happiness, fun, family and love. i think that is one of the reasons we love the holidays so much is that we get to create and relive traditions again and again. some of my favorite holiday traditions are hot cups of cocoa and holiday jammies.
every year when it would snow my mom would pull out the hot chocolate and we would enjoy a hot cup of cocoa even though the weather outside was 'frightful'. as a family tradition we would each receive a new pair of pajamas typically with a holiday theme and to me these two traditions go hand and hand. what is better than sipping on cocoa in jammies?!
this year my husband and i decided to switch things up a bit. first, we decided to give the family their Christmas pajamas early so that we could enjoy them through the whole season. second, we are upping our cocoa game thanks to International Delight's Hot Chocolate.
i have always enjoyed adding International Delight Creamers to our hot cocoa to make it extra special. bring on the caramel and the vanilla! this year International Delight is introducing their own line of delicious hot chocolate made with real milk. it is so rich and creamy and stands on its own with or without the creamers. we like to add chocolate cookie sticks, marshmallows, lots of whipped cream and a dash of sprinkles for color.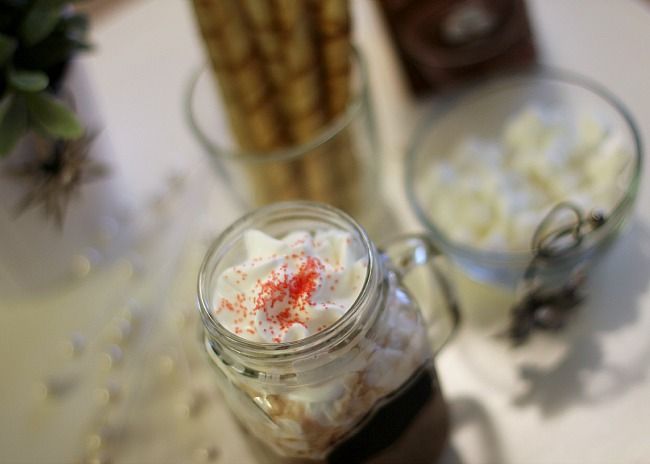 with our holiday traditions under way and our holiday drinks keeping us nice and toasty we are loving every second of this season. what are some of your favorite holiday traditions? please share in the comments.
xo,
kristie
This is a sponsored conversation written by me on behalf of International Delight. The opinions and text are all mine.